…why design without analysis and research is just nice pictures?
 
Content is king, UX is king, data is king... Sounds familiar? I am sure it does - every season, experts announce a new business toolking. I can't entirely agree with them. In my view, good analytics and strategy are essential - as these two factors guide and set basic assumptions for your next actions. All the rest - tools and methods - are just about connecting the dots, colouring drawings and walking the path. 

There is always purpose to a design. It's a form, an appearance, a set of visual features - but these attributes are always inherent to a function, purpose and user experience. These in turn, are - or at least should be - subject to deep reflection and also an element of strategy. The role of design is secondary and executive to the strategy, same as the role of analytics and content.  
"Design is not just what it looks like, design is how it works" 
Steve Jobs 
It doesn't matter if we are talking about designing a website, e-commerce service, UI for a mobile app, visual identification, flyers, posters or creations for online advertising. Behind the process, of which a design is the final effect, there is much more than just adjusting elements and colours in Photoshop.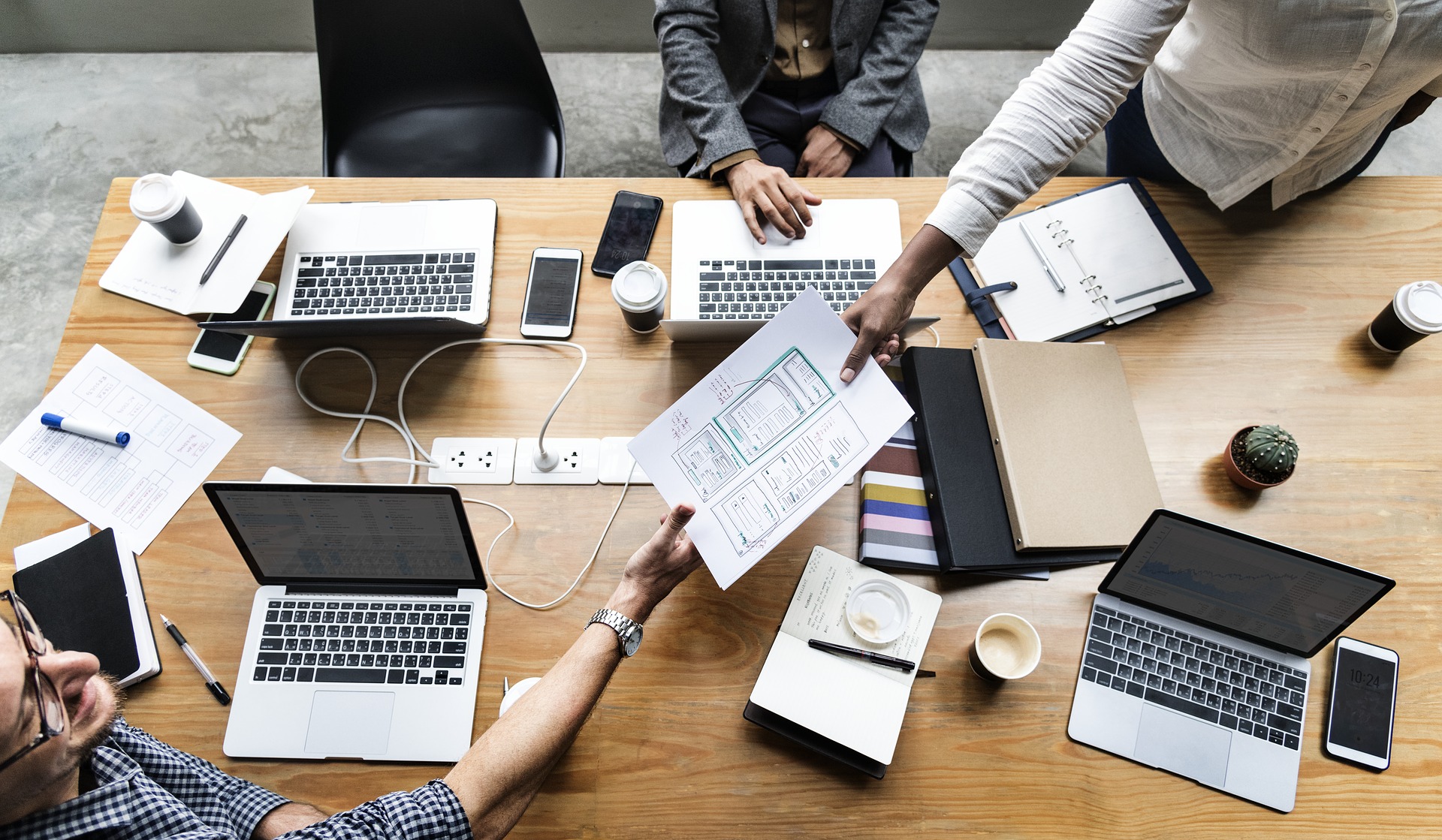 Smart design
Smart, thought through design helps a user to use the app in a way that is consistent with its objectives. It creates a network of associations and experiences supporting business goals. It harmonizes with the marketing strategy, supports communication, improves conversion. It makes it so that an interaction between user and product helps to achieve set objectives. 

Easy to say, difficult to do, right? Especially, as it's difficult to define universal solutions for all of the teams working on the project - each of them has different needs, sources, work styles, preferences. Fortunately, there are many methodologies and frameworks - sets of hints and tools supporting processes of strategic designing - functioning at the crossroads of business, technology and design. Google Design Sprint, Lean Business Model Canvas, Design Thinking, Customer Development - we all benefit from them by experimenting, testing and studying results at different stages of the process. 

Take note of how we deal with these issues - I will attempt to present the steps of strategic design and other helpful tools on the basis of a UI design for an app. I am also keen to read about your experiences in the comments - I am counting on a heated discussion! 

Understanding needs
Strategic design is a set of actions leading to the implementation of a project based on an understanding the needs of both the business and users. 

The first step is a brief with a customer - it's an interview about his needs and expectations. At this stage we collect information about his business goals, characteristics of a sector, segment and business. We recognize the essence of the problem, we try to learn about the project - about its' circumstances and constraints, predicted results, difficulties and development plans - everything that can be important in terms of designing an interface. 

Research and users identification
After that, we move on to the next phase, which includes a competitor analysis, benchmarking, desk research and user testing. Methods and conclusions learned from cognitive psychology, psychology of consumer behaviour, neuropsychology and behavioural economy are very helpful in this research.
We use tools such as individual in-depth interviews (IDI) and questionnaires. During the design workshop we create personas, which are profiles of a user - a recipient of the solution. This recipient and his needs are at the center of our actions. A persona is a set of user features in the context of an interaction with an app. That's why we need to consider: who is he, how old is he, what does he do, what is his socio-economic status, what does he do in his free time, what difficulties does he experience, what is valuable to him? 

There is also another technique used to profile users, that is called an Empathy Map - it's a simple model based on 6 leading questions: 
what does the user think and feel?
what does the user see?
what does the user hear?
what does the user do?
what are the user's problems and fears?
what are the user's needs and expectations?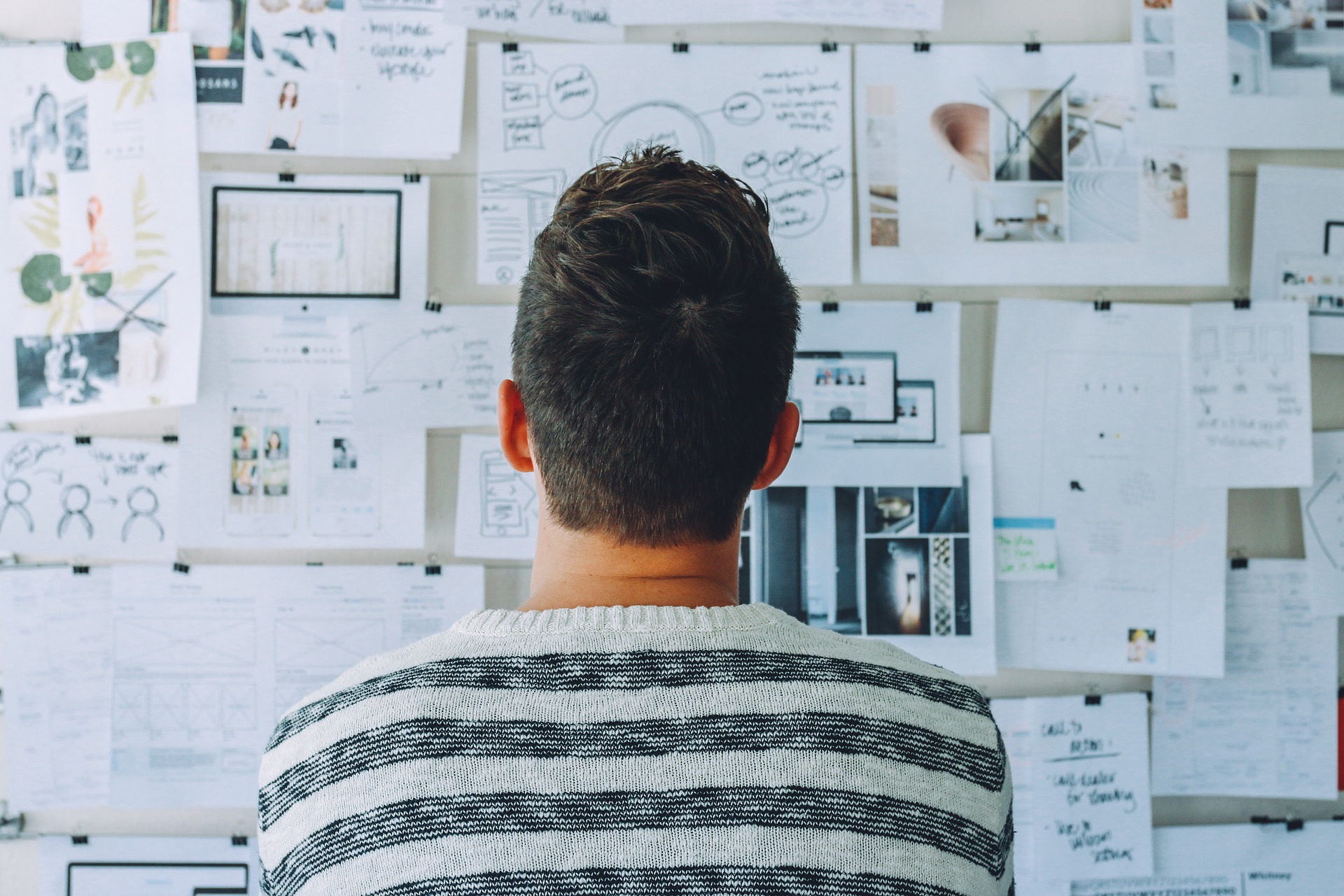 Another method is called 5Why: by asking (5 times in a row) the question "why" it allows us to get to the heart of the problem, find a solution efficiently and implement and innovate already existing products and processes. 5Why combines goals related to understanding the project and getting to know the users.

Strategy development
At this stage specific arrangements and project decisions are being made. We set a general direction of design according to strategic assumptions, schemes, moodboards and mockups.

Prototyping and testing, coding and implementation
The customer and stakeholders are provided with prepared projects, which include the main screen and key interface elements, pending further feedback; then we implement corrections and modifications.
We also test the coded project empirically for its usability, compatibility with a strategy and base assumptions. 

There are two research techniques: a cognitive walkthrough and 10 Nielsen's Heuristics Evaluation.

The focus of a cognitive walkthrough is on testing the app by a designer, who works through a series of tasks from the perspective of the user according to a set scenario, that focuses on intuitiveness and usability. 
10 Nielsen's Heuristics is a set of general guidelines concerning human-computer interactions, that are helpful in optimizing UI/UX. 

And finally, returning to a previous stage - even several times - in order to make changes, redo empiric tests, sometimes even with users - can be really helpful. Collecting quality information about difficulties and general user experience in contact with the interface helps finalize the app design. 

Such an approach combining user needs, empiric experiences of a target group with expert knowledge of a design team, allows for the creation of solutions that are not only visually attractive and consistent with design trends, but especially useful, effective and optimal for a business. 
Newsletter
No spam - only valuable content!: